Queer Lisboa International Film Festival wants to keep moviegoers engaged and intrigued. And to keep attendees on their feet, the festival ad poster intended to delight movie lovers with a little surprise.

"Door" is a homage to the famous "axe" scene in "The Shinning" with a surprising gay twist. This is precisely what Queer Lisboa is: a festival about movies first, although all of the films screened have the LBGT theme in common.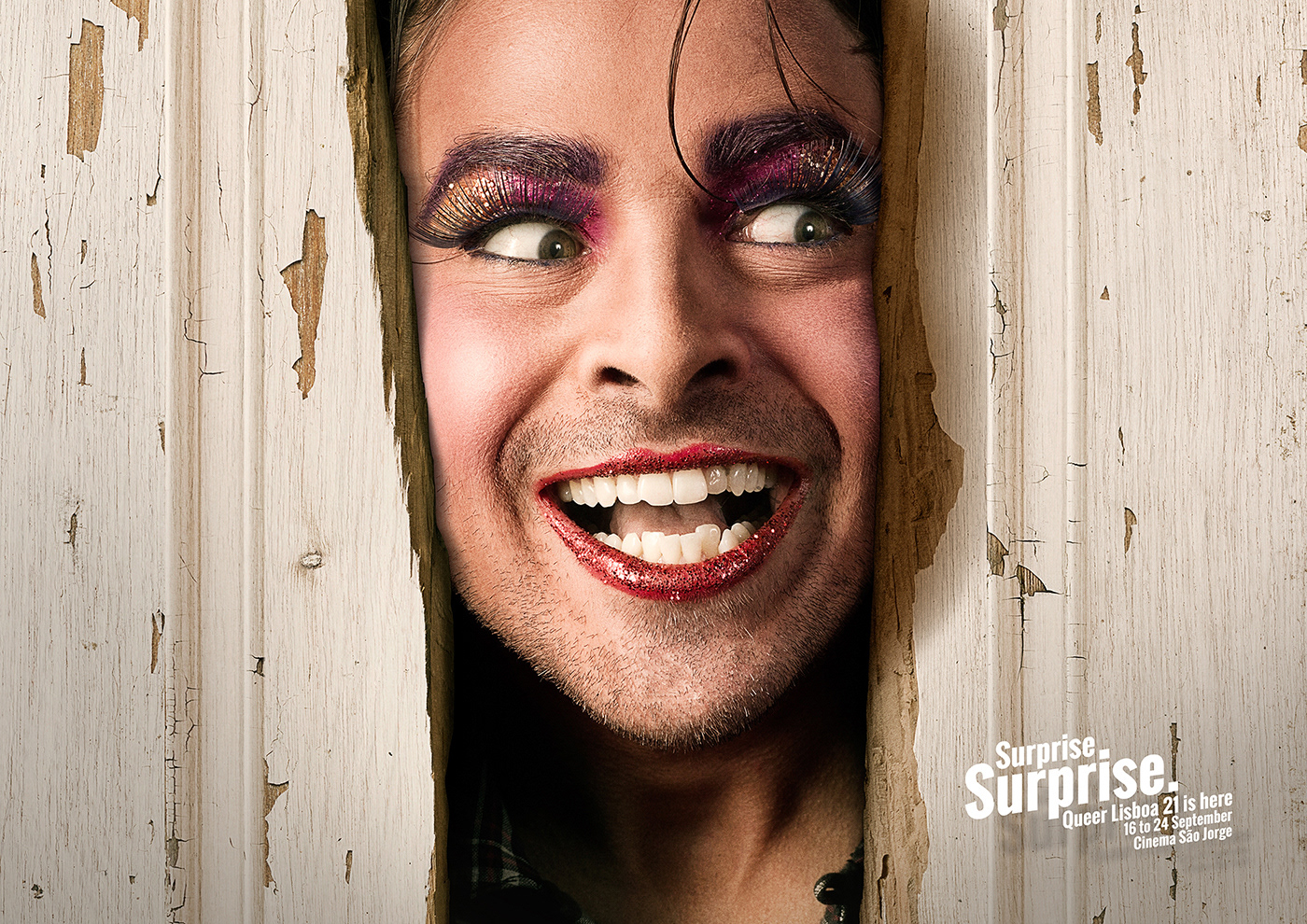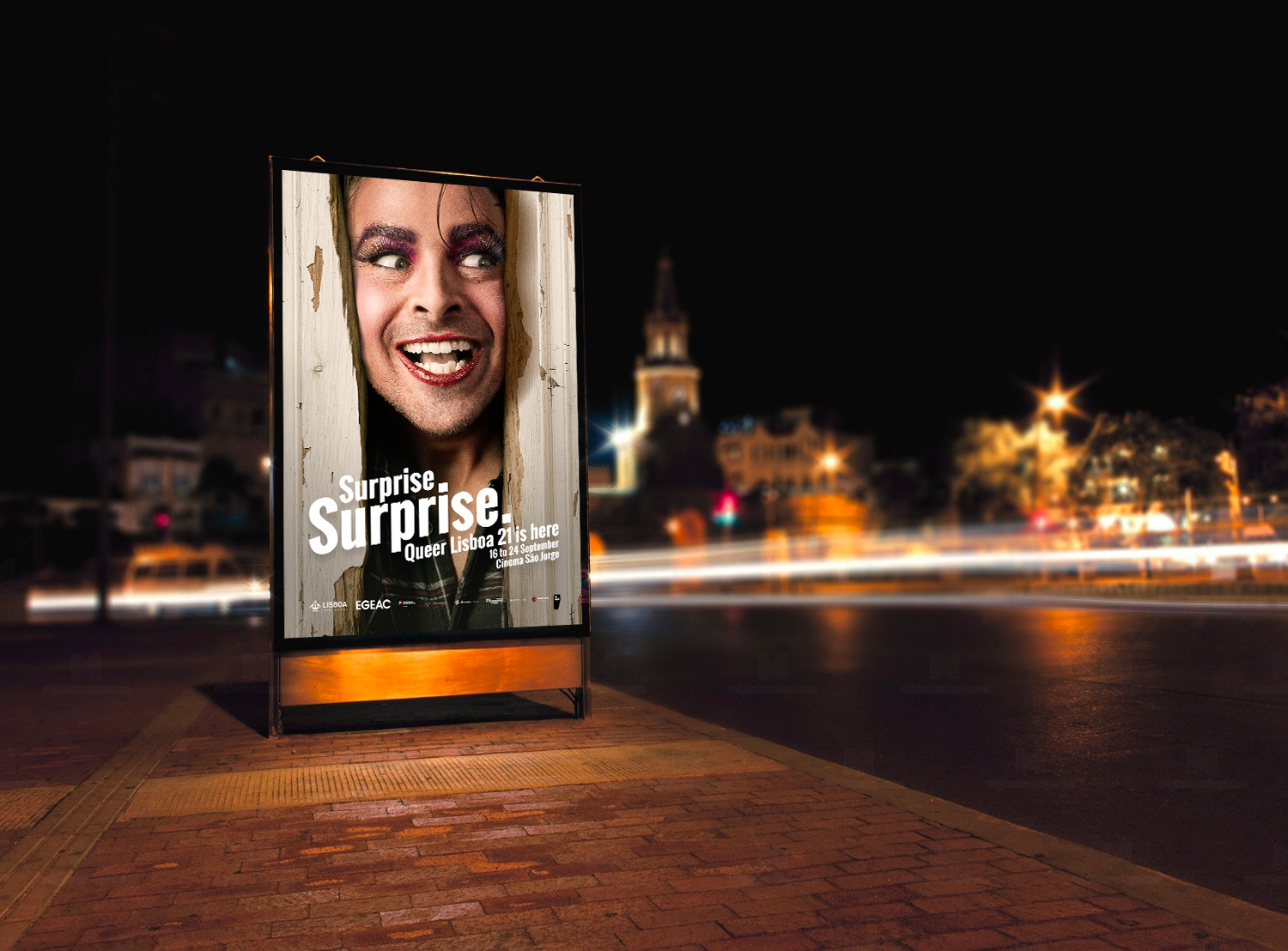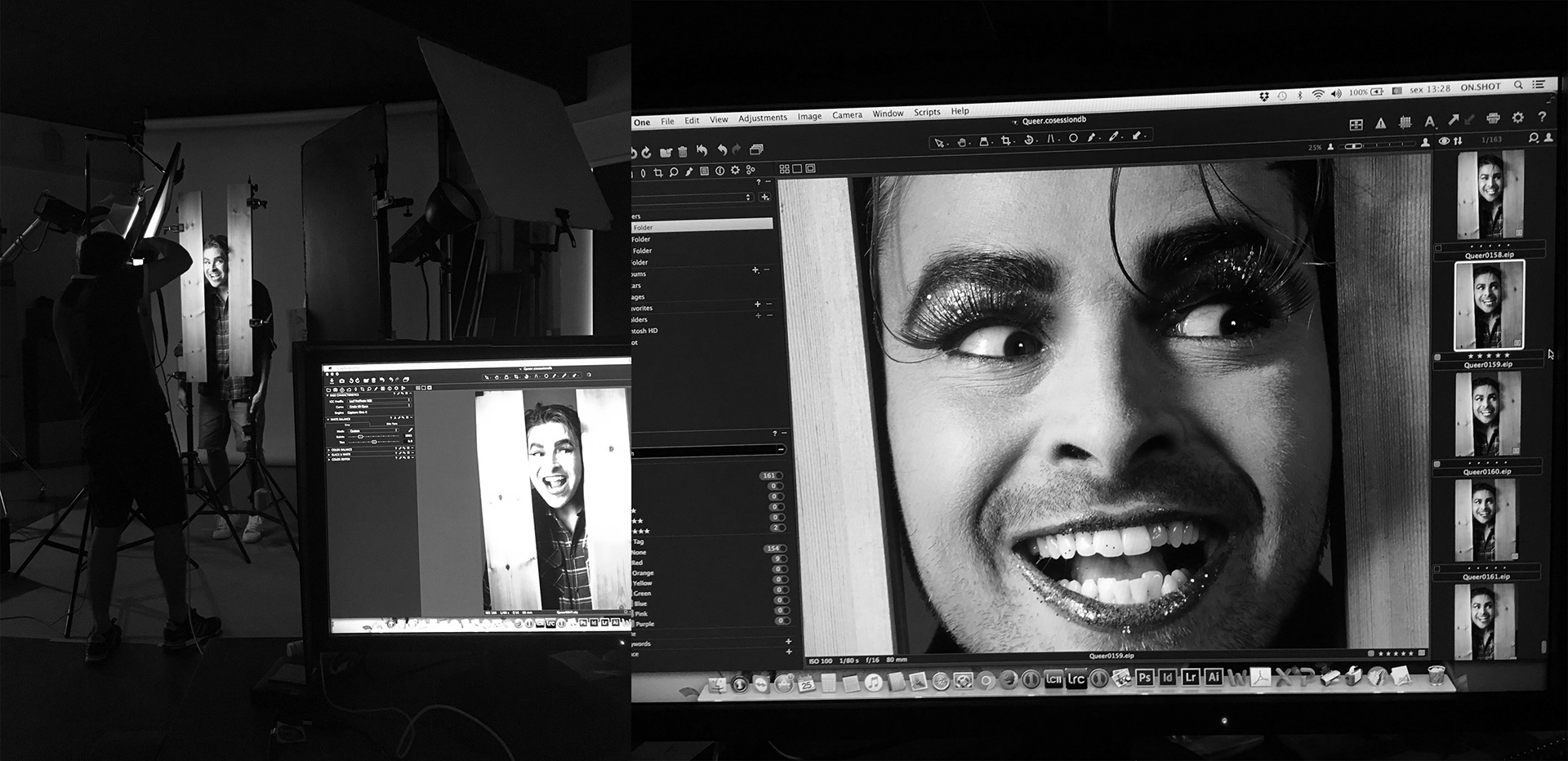 BRONZE - Clube de Criativos de Portugal 2018 (Outdoor)

Title: SURPRISE
Client: QUEER LISBOA
Agency: FUEL LISBOA
Creative Director: MARCELO LOURENÇO / PEDRO BEXIGA
Copywriter: MARCELO LOURENÇO
Art Director: GABRIEL MENDES
Agency Head of Production: PEDRO SILVA

Production Company: STUDIO NUTS / ON SHOT
Photographer: RUI CARVALHO
Producer: MAURA NHIURKA

Digital Effects: STUDIO NUTS
Executive Producer: TICO MORAES
Model Agency: BLAST
Model: FILIPE SALGUEIRO
Make Up: REBECCA FONSECA

By the way, the official spot created by Marcelo Lourenço and Pedro Bexiga.